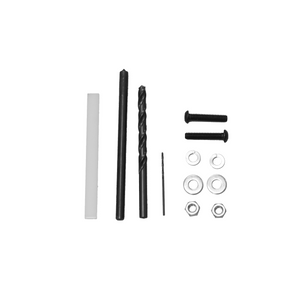 HARDWARE BAG FOR ELLIPTICAL JIG & GUIDE SYSTEM GS-02
Are you adding an elliptical jig or a guide system to your molder? 
Molder beds require two holes to attach the new sub-plate.  Most older machines do not have the two necessary holes.  If your molder does not have two holes, this hardware bag is required for installation.  
Lock washers, flat washers, screws, nuts, gauge, drill bits and a transfer punch is included.