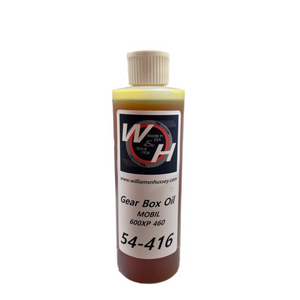 GEAR BOX OIL - Item #54-416
54-416 Gear Box Oil is formulated to meet the stress by providing extra protection for gear, bearings & seals.  Our molders are shipped using Mobil Mineral Gear Oil, 600XP 460. 
NOT using the proper oil or NOT maintaining oil levels will result in burned out gears and bearings.

Molders with Vari-Feed do NOT require any oil.