News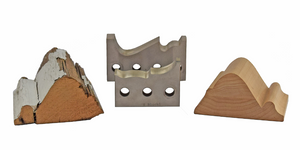 Choose genuine W&H knives to compliment your molder.  Standard knives are the tried and true offerings.  Create custom knives for a one-of-a-kind look.
Williams & Hussey is under new ownership as of October 2020.  Molders and profile knives continue to be the company's focus, along with its commitment to  customer service and quality of our American made products. We strive to maintain our reputation to build quality machinery that is built to last and go the distance.
 Williams & Hussey president Steven Carter explains updated features, capabilities, of new 154CE Molder at the 2012 IWF to Woodworker's Journal Magazine.
W&H President Steve Carter explains why he decided to give the new national woodworking training center a molder and set of knives. "I want to support programs that I feel will ensure the future of our industry. We as manufacturers of woodworking equipment need to be proactive to invest in workforce development and close the skills gap."