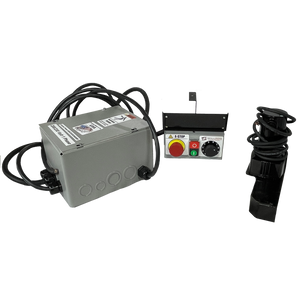 Variable Feed Kit
Are you ready for an updgrade?  Constant feed molders can be upgraded to variable feed with a Variable Feed Kit. This kit is compatable with older molder models such as the W7S, Original, 154 and 154CE molders.

Adding a Variable Feed Kit allows the feed rate to be adjusted from 0-19 FPM with the turn of a dial.  The load on the motor is reduced and there is less stress on the stock.  

Variable Feed Kits are available for single and 3 phase molders. 
VF-104-K: Single Phase
VF-107-K: Three Phase