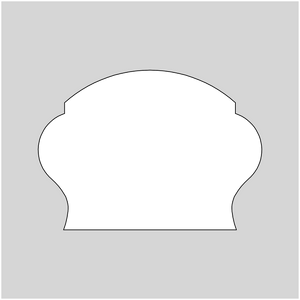 Hand Rail - 3205
Dimensions Side Profile: 2 1/2" x 2 1/4"
Dimensions Top Profile: 2-1/2" full width top knife
Top Knife is designed to blend sides and create top radius.
TIP:  When molding handrails multiple steps are required.

Mill the first side then flip and shim if necessary to mill other side. The third step is to rotate upright and blend top.
Click Here for PDF Profiles